Are you looking for a speaker for an event? What kind of speaker do you have in mind? What topic do you want me to cover? What do you expect from my speech?
If you want me to have knowledge about digitalization, digital connection and artificial intelligence, about software and IT service in the business environment, especially in industry, I can be at your service.
These have been my topics since the early eighties. In the practice of software development in industry, as a trade journalist, as an analyst and book author. And also as a speaker. These are my heart and head topics. No question can get me off track. I have that in my head, never on a manuscript.
How do I talk?
Independent. I earn my living with talks, texts, books and networking, not with commission. I want to help my audience find their way in the jungle of the digital, connected and still new world. Without offering them a panacea.
Overarching. I like to look at the issues of engineering and technology in larger contexts. I want people to know what's possible – for better or worse – so they can shape their future. When I speak, I span this arc and look at the issue from all sides. If technology can literally get under our skin, and it can today, then we can no longer leave it to the technicians. And the conversation can no longer be limited to technology.
Time and again, I hear that listeners take away something new from my presentations. New ideas, new views of contexts that they didn't know before.
Just take a look
In front of small groups or over a thousand people, for a few minutes or an hour, in German and English, in Europe, Asia or USA. Get an impression with the videos.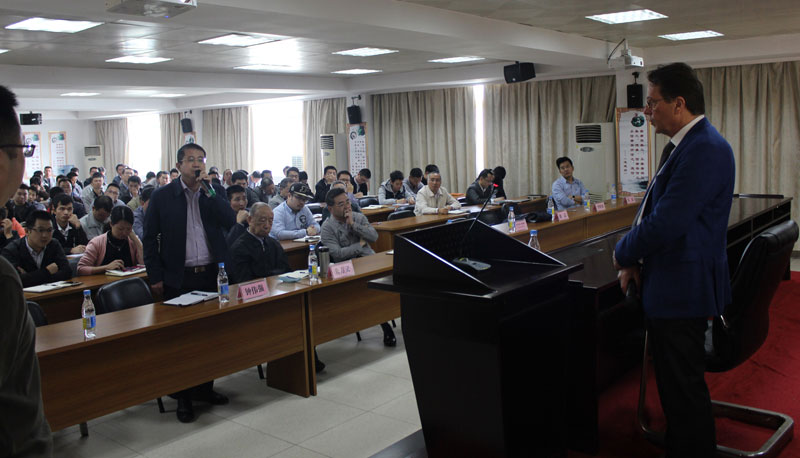 Discussion with employees and management of Wonderful Group in Dongguan